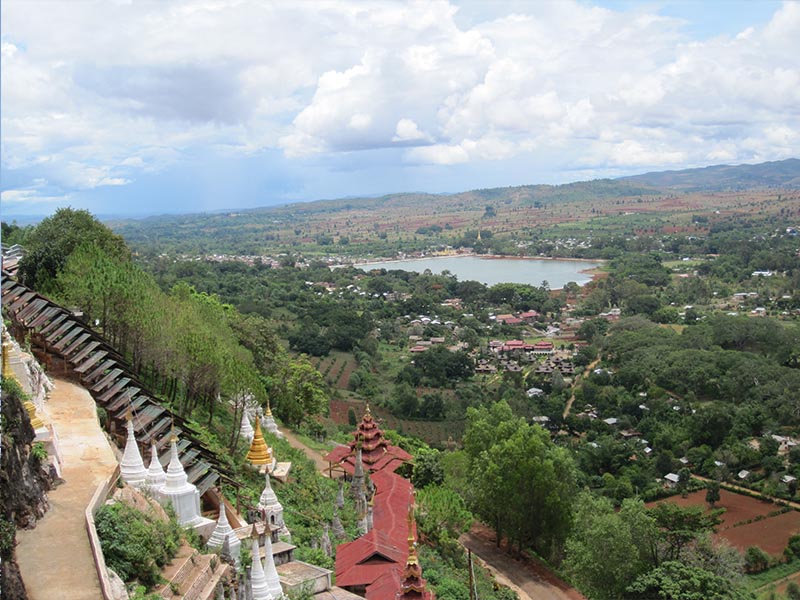 ST 24. Heho –Pindaya-Inle(2 Days Tour)

Day 1. Heho –Pindaya
Arrive Heho Airport, Proceed to Pindaya via Aung Ban Town, visit five day market on the way if there is a market day. 2 hrs drive to get at Pindaya, which is populated and controlled by Danu Tribe, a minority group descended from Tibeto-Burman, live on the green leaves, Chinese cabbage, garlic, cucumber, flouer, ginger and vegetation etc,… In its surrounding Pao, Taung Yo and Taung Tha tribes could be seen, they also have proper dialects. Arrive Pindaya, have lucnch at local bistro. Check in hotel, visit Shan Umbrella work shop and The Pindaya cave called Shwe U Min, decorated by ore than 8000 Buddha niches on the inner wall of the cave, the cluster of Buddha images were worked out in Shan Style since 18 century. After all, return to hotel and the rest of the time is at your leisure.

Day 2.
After the breakfast, check out hotel, drive to Inle via Aung Ban, Heho and Shwe Nyaung,
Visit Shwe Yan Pyay Monastery made of Teak, 18 century typical Shan Architecture.
Transfer to Nyaung Shwe Jetty and take boat drive to hotel on the lake. Arrive and check in at hotel, lunch will be en route, visit Nga Phe Chaung Monastery, Ywa Ma village for its silver smith and floating gardens. Overnight at hotel.