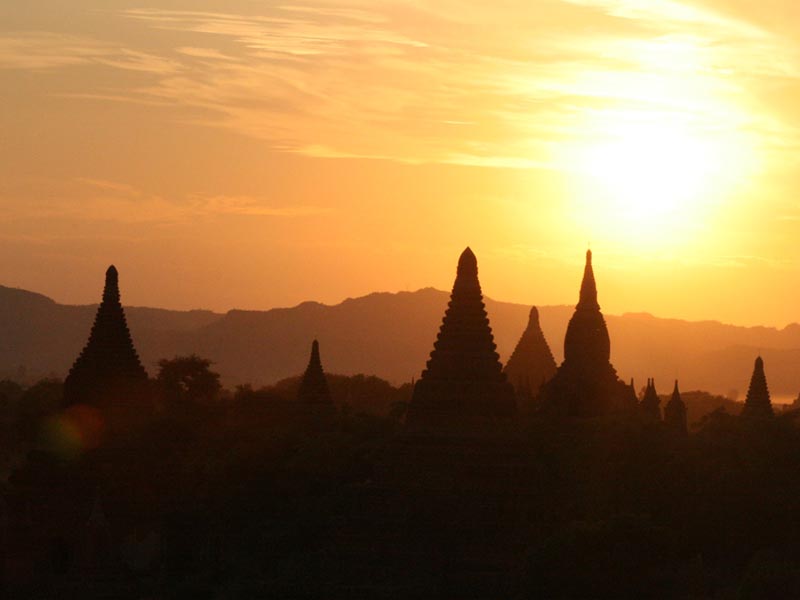 ST 19. Bagan- Chauk-Sale-Popa-Bagan

Day 1.
After the breakfast at hotel, lead to Chauk, 2 hrs drive, then visit Chauk Market, is folkloric and animate by local buyers for assorted peas, Chauk is a second largest town apart from Nyaung U populated by 100% Bama's blood let them stay on the gas field, so arid, as the hottest zone in Myanmar. After the Market, continue to Sale, a little further south of Chauk permits the visitor to see Sale Yoke Son Monastery in teak, very impressive for its fine wood carvings.
Afterwards, 2 hr drive to Mt.Popa. Arrive and visit the dick by climbing about 777 steps, can see the wild monkeys along the way up to the peak. Then have lunch at local bistro near Mt.Popa.
In the afternoon, visit the palm sugar factory, arrive Bagan, Sunset on one of the superior terrace of the Temples in Bagan if the time permits us. Overnight at hotel in Bagan.