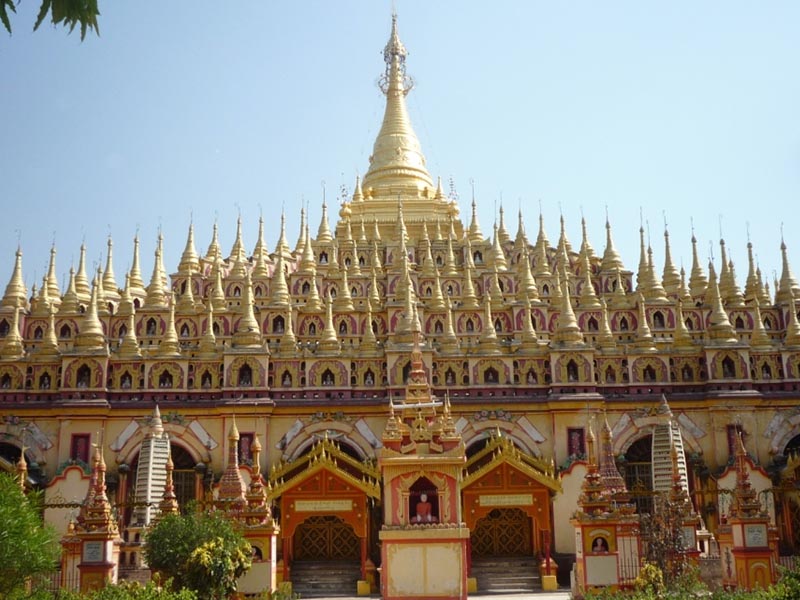 ST 14. Mandalay- Mon Ywa- Pho Win Taug- Pakkoku- Bagan(2 Days Tour)

Day 1. Mandalay – Mon Ywa
Early morning check out at hotel, depart to Mon Ywa, the visits at the midpoint such as Kaung Mu Daw Pagoda, and lately, Bo Di Ta Htaung with 9000 Buddha Mannequins shaded by Banyans, Than Buddhay Pagoda dating back to 1936 which is inspired by the Kong Baung Palace in 1758 AD. Arrive Mon Ywa, check in hotel, after lunch, continue to the Pho Win Cave, is richly decorated with 16 century mural painting during Inwa era, also known as second Indiana Jones in Myanmar. After the sunset, traveler will return back to Mon Ywa, overnight at hotel.

Day 2. Mon Ywa- Pkkoku
Another early morning check out at hotel, visit the colorful Mon Ywa Market, and then proceed to Pakkoku. Some stops at rustic area to find out Thanakha plantation which is called as Burmese Make-up to protect the fair skin. Arrive Pakkoku, in which includes Cigar factory, have lunch at typical restaurant, transfer to Jetty to take the private boat that is ready for letting go to navigate to Bagan. The nice cruise permits laid backed journey to see the river lives in Myanmar Culture. Arrive Bagan Harbour, transfer to hotel and night stop at Bagan.